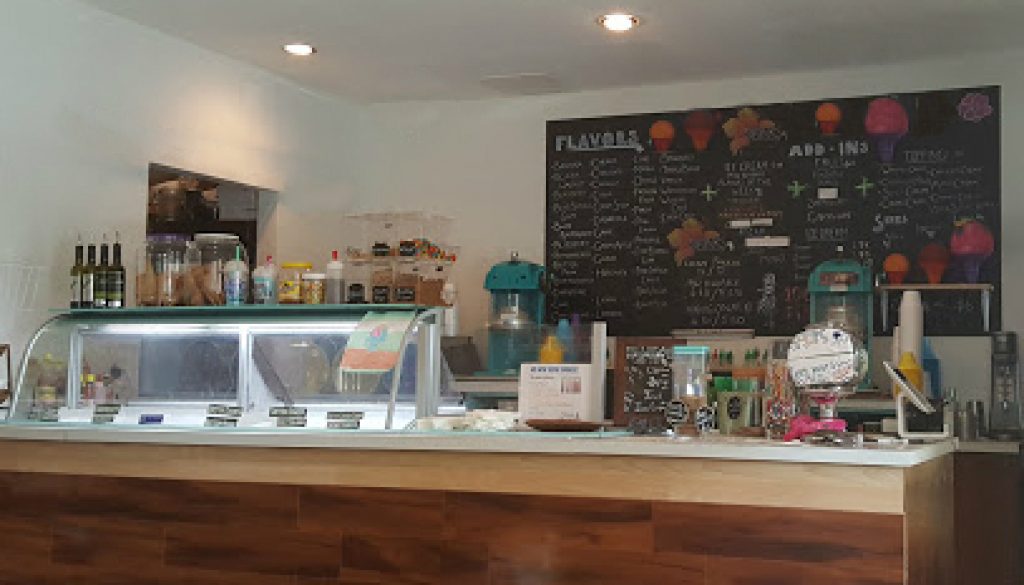 Fantastic Georgetown (North of Austin) location, which is experiencing rapid growth and near the local "swimming hole" for this popular Frozen Dessert business. They have received top reviews and even Best of City-Bronze in the Dessert category the last 3 years! Made-to-order pies, Bluebell and their own homemade ice cream, fruit cups, ice pops and more. They have dessert covered!
They offer a very unique style of combining shaved ice, Blue Bell Ice Cream (flavors not found in stores) and their own homemade ice cream and sauces into unbelievably tasty desserts! Owner's continued investment into additional shaved ice machines, larger ice cream cabinets, soft serve ice cream machine and a top of the line Emery Thompson ice cream machine and other commercial appliances makes it very easy to add to their already delicious menu including a broad selection of desserts.
Recently granted a food manufacturing license, they are now able to create products for other retail locations – a potential boon for the new buyer. With a mailing list of over 5000 via text message through their "Square," Loyalty program and over 3000 followers on Facebook, which is a new group for the new buyer to target. Shop can seat 20-24 inside with additional 12 on patio. Catering done with local schools and other civic/business opportunities.
The buyer is a retired Marine, living in Round Rock, Austin, with his wife and two small children.
The business was sold within 9 months of going to market.
Some Seller Financing was part of the deal.