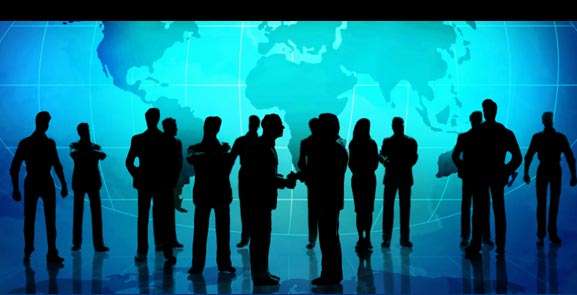 Listed below are businesses that CBB is actively pursuing on behalf of different buyer categories. If your company fits the search criteria and you would like to consider the possibility of a sale or merger, please contact us, or call Frank or Rose Stabler at 713-680-1200 for a confidential discussion.
Popular Requests By Individuals
Staffing Companies
Children's or Women's Clothing Manufacturers
Distributor of Industrial Fasteners or Supplies
Boat & RV Storage Facilities
Recycling, Water, & Other Environmental Businesses
Direct Mail Companies
E-Commerce
Green Companies
Child Care Centers & Preschools
Freight Forwarding
Internet & Web based
Janitorial Companies
Landscape Maintenance
Manufacturing – Light, Niche
Oil & Gas Services
Pest Control Companies
Pool Service Companies
Security Services
Vending Companies
Telecommunication Services
Corporate Acquisition Targets
Valve actuator manufacturers

Metal product manufacturers

Injection Molding companies.

Oil & Gas Service companies
Energy-related
Industrial / Manufacturing
IT Services
Investment Criteria from Private Groups
Third-Party Logistics Companies

Information Technology Companies
Haircare or skincare products with good brand recognition with minimum revenue of $1-2 million and 50% gross profit margin.
Established businesses with a history of profitability with EBITDA of at least $1 million and management with a strong track record and desire to assume ownership stakes.
Manufacturing, business services, healthcare services, medical devices and consumer products companies with Revenues > $10 million and EBITDA > $2 million.
Growth-oriented service businesses with EBITDA in excess of $3 million. Sectors of particular interest include: financial services, business services, healthcare services, technology-enabled services, and education services.
Heathcare services, business services, or post-secondary education services with Revenues > $5 million and EBITA > $1 million.
Recycling, water, & other environmental businesses with EBITDA > $1million and Revenues > $5 million.
Business to business products, highly engineered, non-commodity product preferred with revenues between $10 – $50 million and margins > 10%.
Business, health, or consumer services with EBITDA between $2 – $7 million and operating margins greater than 15%.
Services Businesses with revenue $5 – $25 million and EBITDA $1 – $5 million.
Asset testing and inspection services with at least $2 million EBITDA
Companies in the following niche industries with at least $2 million EBITDA: Regulated medical waste management, Gift card and incentive reward management companies, Payment processing companies, Shopping cart services companies, Specialty pharmacy distribution companies
Building Product Distributors (roofing supplies, siding, windows and doors, stucco, decking, metal products, tools and equipment, tile and flooring, lumber, sheetrock, fasteners) with EBITDA ranging from negative to $15 million and enterprise values between $5 million and $100 million.
Companies with $5-50 million in revenue and $1-5 million in EBITDA in the following industries: Manufacturing, Distribution, Logistics, Business Services.
Companies with EBITDA from $2 to $20 million in the following categories: Beverage (specialty beer and spirits, functional beverages), Food (products that provide nutrition and convenience for those deprived of time), Personal Care (specialty products that improve appearance and/or well being), Fitness (products and services that helps adults conveniently achieve a healthy body).
Companies with revenues from $3 to $30 million and $2 to $15 million EBITDA in the following segments: OTC Pharmaceuticals & Health Products, Nutritional Supplements, Offshore OTC Drug Distribution.
Companies with EBITDA of $2 to $8 million with recurring revenue from existing customer base in the following industries: Healthcare / Behavioral Health Services, Non-asset based Logistics, Alternative Energy & Services, Security Services, Software, Branded Food & Beverage, Hospitality & related services, Educational Service Providers, Telecommunication Services, Oil & Gas Services, Outsourcing Services
Specialty publishing / traditional media companies with $10 million to $50 million in revenue; $1 million to $5 million in EBITDA
Service companies with at least $1 to $5 million in verifiable adjusted EBITDA specializing in Healthcare, Business Services, Outsourcing Services, or Insurance Brokerage.
Companies with $500K to $2MM in adjusted EBITDA with current owner removed from daily operations in the following industries:

Service-oriented businesses
Consumer non-cyclical industries
Distributors
Web-based businesses
Waste management companies/services (including waste-oil collectors)
Executive Recruiters

Engineered metal products, building products, industrial machinery & equipment, specialty packaging & plastics, or industrial service companies with minimum EBITDA of $2 million, preferred EBITDA margins > 10%.
Metal products manufacturer of small ornamental items to heavy structural beams with a purchase price of up to $5 million.
Company involved in "Green" activities or industries or with products or services related to energy conservation with a purchase price of up to $5 million.
Service-oriented businesses, specifically insurance, HR services, and business services companies with $1 to $5 million EBITDA.
Business process outsourcing companies (BPOs) with $1 million to $5 million EBITDA positioned for significant growth especially businesses that serve healthcare providers or niche training & education companies.
Value-Added Distribution with greater than $2.5 Million EBITA and EBITA/Revenue Ratio: 10% or greater.
Business Services  such as IT development and support or Accounting and Finance or Back office administration with $2 million to $8 million in EBITA with a recurring revenue from existing customer base and historical revenue growth and strong revenue growth potential.
Contract Manufacturing for the Medical and Aerospace Industries, which includes forging, casting and stamping with $5 to $30 million in sales.
Branded Food and Beverage with a history of growth and profits and current EBITDA of at least $2.0MM.
Companies with at least $10 Million in Sales and $3 Million EBITA in the following sectors:

Waste Collection, Disposal and Recycling
Aerospace
Food and Beverage
Pet Food and Supplies
For-Profit Education and Training