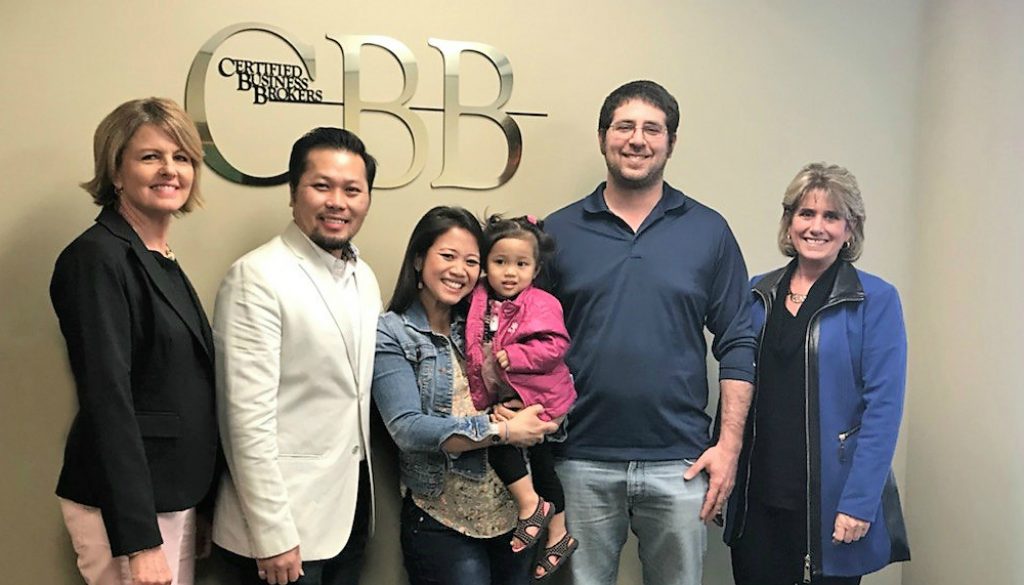 This popular postal center, in an affluent neighborhood in Northwest Harris County, has been in business since 1990 and has received excellent ratings/reviews. The center is an authorized shipping outlet for FedEx, USPS, UPS and DHL. Mailboxes are available for rent. Other services provided are notary, stamps, copies, faxing/scanning, boxes/packing supplies/bubble wrap/foam peanuts, office supplies, greeting cards, shredding, seasonal gifts and custom packing and box making for delicate or odd shaped items..
Pictured from left to right: Chris Treleaven (CBB Broker), Buyer & his Family, Seller, Marcia Bowron (CBB Broker)
The Buyer, a software analysis consultant for Big Five firms, was looking for a first business to purchase, and this was a great fit for him and his family. He has a Bachelor of Business Administration in Management Information Systems.
The Seller sold the business to start-up a home-based online business.
The business was sold within 60 days of going to market.
Some seller financing was involved in the deal.
Marcia Bowron listed the business and Chris Treleaven sold it.