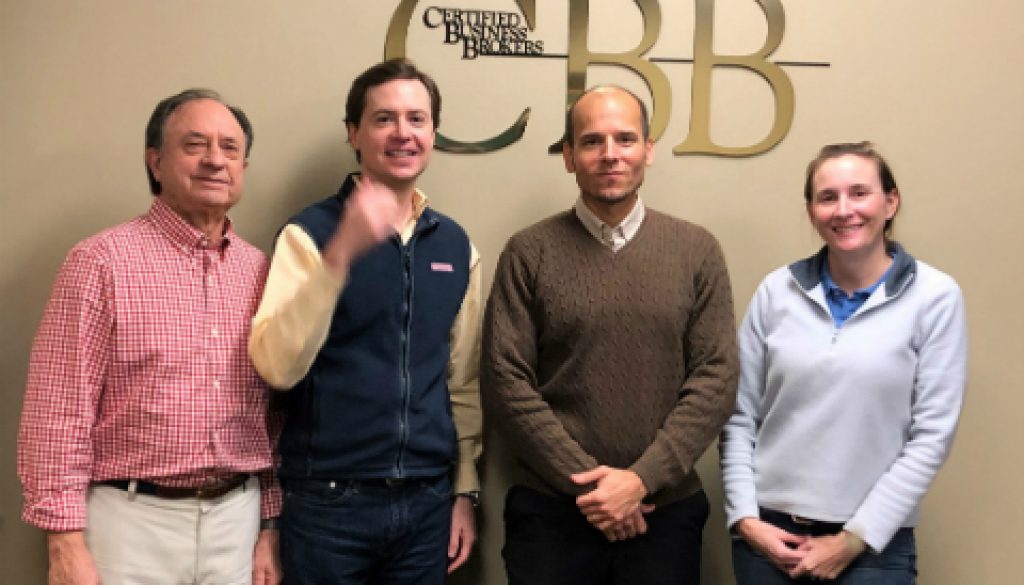 The company regularly has a backlog of work with clients that are willing to wait. The company does no advertising and has no website – 100% of the jobs come from word-of-mouth and has had steady growth year-over-year. Their strength comes from a superior workforce and a solid / loyal client base. Top remodeling services are Kitchen & Bathroom Renovation, Siding / Stucco, Roof, Fencing / Landscape, Repair Work & Painting.
Pictured from left to right: Buyers (father & son), Fernando Saldivia (CBB Broker), Seller, and Rose Stabler (CBB Broker – not pictured).
SBA financing by Wells Fargo was part of the deal.