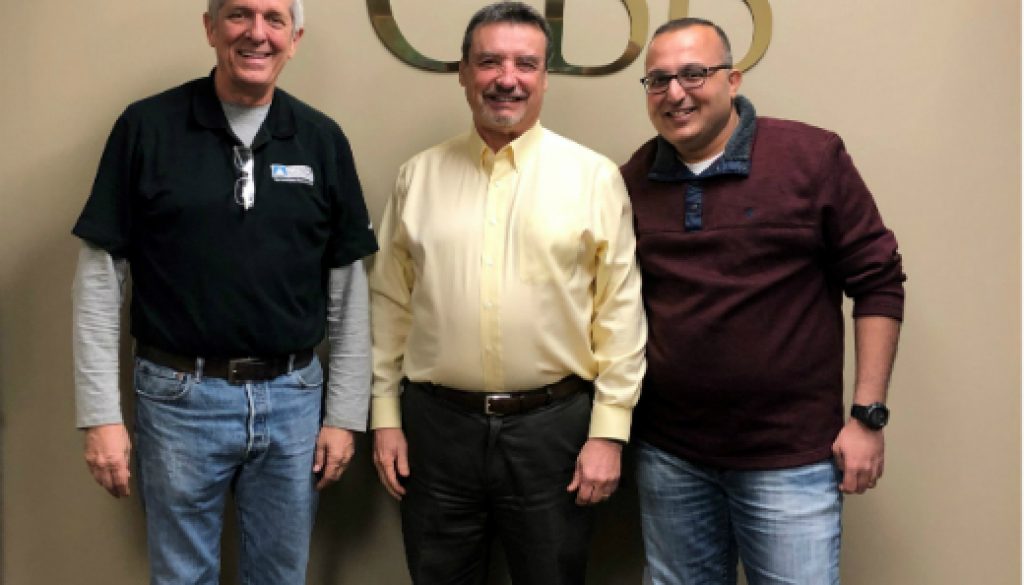 This small-quantity metal supplier in southwest Houston more than doubled revenues in 2017 over 2016 revenues with a continuing strong performance in 2018. Well-trained, experienced employees are on staff with a dedicated focus on providing great customer service. Over 3,000 customers with more than 75% of those customers being repeat buyers.
The company sells a wide variety of metals with no minimum orders and will cut to the customer's specifications. No competitor can match this service. The company sells to a good mix of business-to-business and business-to-consumer markets including contractors, machine shops, maintenance and repair organizations, corporations, end-users and the general public.
The buyers, a husband / wife team, live very close to their new acquisition. They formerly owned a jewelry store and had sold it.
Pictured from left to right: Buyer, Frank Stabler (CBB Broker), Seller