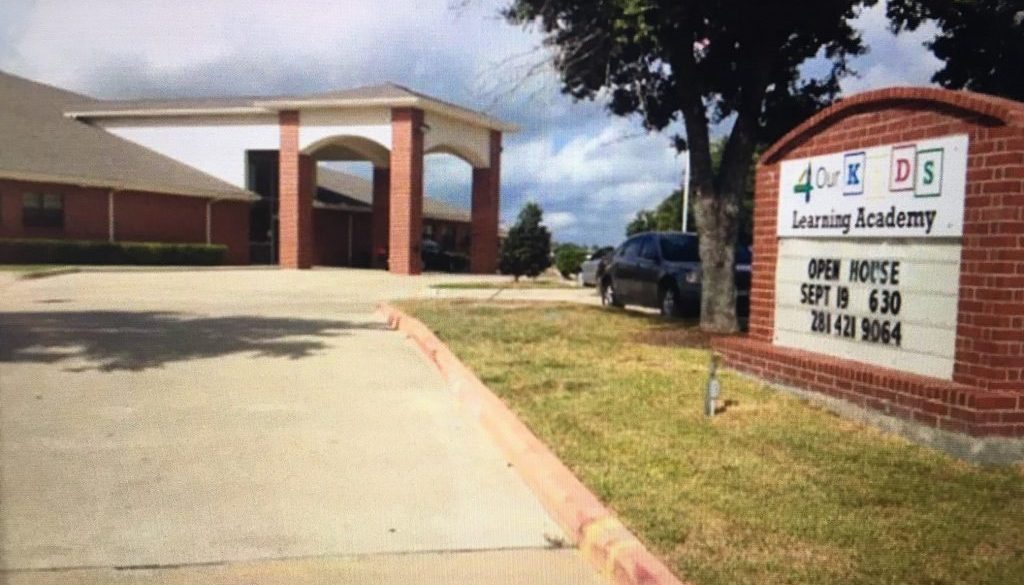 Great opportunity for an experienced daycare owner to expand to Baytown area at a great price! Purchase price only $2.2 milion and HCAD has it appraised at over $2.5mil! This 15,876 SF daycare was open from 2007 to 2018. Sellers had it under contract with another daycare owner who was going to move their daycare there. Seller already put in to state that they were dropping their license as the new daycare had their own license. Buyer backed out at the last minute and seller didn't have the wherewithal to go through the process to keep her license running. Fantastic location with easy access to I-10 and with two elementary schools within 1/3 mile from the daycare.
Sitting on 2.15 acres this daycare has 10 classrooms, a full kitchen and cafeteria, gym area, 4 playgrounds and an adorable splash pad — fantastic yard!  An owner's office/bathroom is upstairs with viewing window over cafeteria and reception/check-in area. All daycare assets, including 2 buses, full kitchen, 10 classrooms furniture/equipment, EasyCare POS and Watch Me Grow camera system in every room, cafeteria and gym are included in sale. Most recently licensed for 145 this daycare can be licensed for up to almost 300. No expense was spared when this daycare was built out including underground utilities and tankless water heater, 30 parking spaces. They were the only daycare in the area open during Harvey and Ike and actually became a shelter for those in need.
The buyer owns another smaller daycare center in the Baytown area and is expanding her reach to the north side of Baytown.
SBA Financing was involved in the deal and was sold within 8 months of going to market.