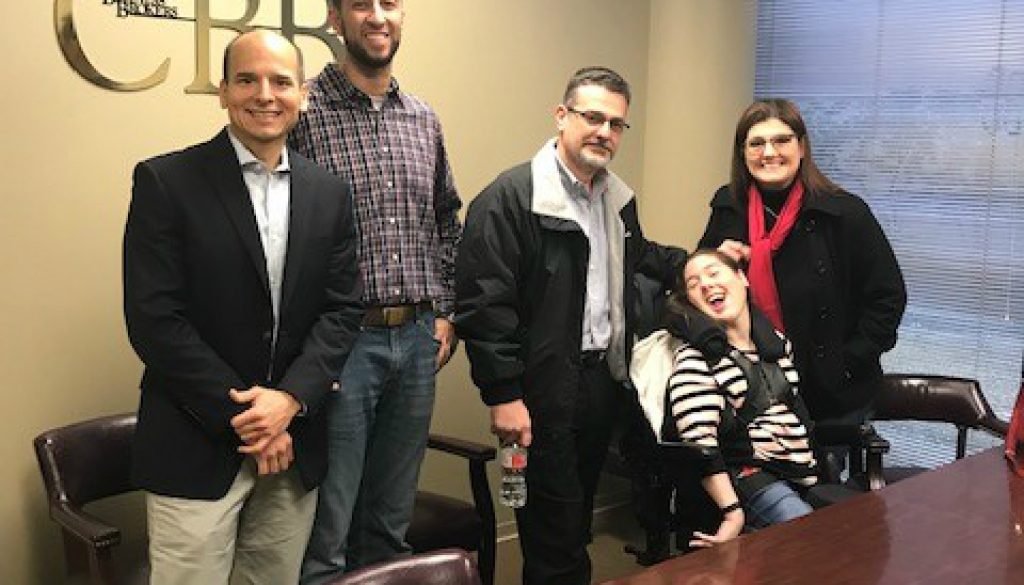 This well-known international frozen yogurt franchise in affluent Kingwood area performed at record levels in 2018, while owner only works four hours per week. Sales were up over 10% from 2017. This location is one of 30 larger concept stores worldwide, which has a party room for additional revenues. Surrounded by many schools that contact owner regularly for fundraising events. Robust POS system and strong franchise support allows owner to focus on providing great customer experience. Long term lease at reasonable rates. Nice patio provides additional seating. Prime opportunity to increase sales as many schools and churches are within a 5-mile radius.
Pictured left to right: Fernando Saldivia (CBB Broker), Buyer, Sellers
The Buyer left his 8-year Business Management position at a big box national retailer with 200+ employees. He served in the U.S. Marine Corps in a leadership position and was President of University Veterans Organization. The Buyer fulfilled his dream of owning a business. His plan is to buy more franchises in Northeast Houston.
The business was sold in 4 months from going to market.