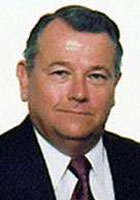 Raymond Doba
BUSINESS EXPERIENCE:
Raymond has been involved in the appraisal and sale of businesses since 1979. He has extensive experience in selling privately owned manufacturing, distributing, service and retail businesses. More than a Business Broker, Raymond is a well qualified, experienced, Board Certified Broker who can handle all phases of a business transaction, including initial business valuation and pricing, search and qualifying of prospective purchasers, negotiations and documenting the transaction, and closing the sale.
During his 25 year career, Raymond has been involved in the sale of over 200 businesses. He has established himself as a master salesperson with Certified Business Brokers and has been in the forefront of developing sales programs which enhance the sale of all types of businesses. His unique people background coupled with his practical business experience gives him the ability to sell a broad cross section of businesses.
MEMBERSHIPS:
Charter Member and past President of the Texas Association of Business Brokers (TABB)




TABB Liaison member




Small Business Committee – Houston Chapter – Texas Society of Certified Public Accountants (TSCPA)




SCORE Volunteer group to the Small Business Administration – Service Corps of Retired Executives