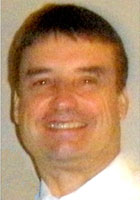 Frank Stabler - CEO
BUSINESS EXPERIENCE:
Frank Stabler is Chief Executive Officer of Certified Business Brokers. Mr. Stabler began his career working in the oil fields in Texas, Louisiana, the Rocky Mountains, and Alaska. He later served in various executive positions in operations, investor relations, and finance. He has extensive experience in leading merger and acquisition activities in the United States, Europe, India, China, South Korea, Australia, and South America. Transactions ranged in value from $10 million to over $1 billion.
EDUCATION:
B.S. in Petroleum Engineering – University of Tulsa
MBA – Harvard Business School.
LICENSES:
Texas Real Estate License
Texas State Securities Board Registered Agent
Certified Business Intermediary (CBI)
Mergers & Acquisitions Master Intermediary (M&AMI)
MEMBERSHIPS:
Texas Association of Business Brokers (TABB)
International Business Brokers Association (IBBA)
M&A Source – The World's Largest Organization of Middle Market Intermediaries
Association for Corporate Growth (ACG) – The premier global association for professionals involved in corporate growth, corporate development, and mergers and acquisitions.