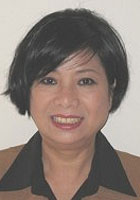 Hong Phan
BUSINESS EXPERIENCE
Hong Phan has been a successful Houston entrepreneur over 20 years. She has been a Business Broker since 2007. She studied accounting at Lamar University and has served as Senior Loan Office for major funding institutions such as Wells Fargo and MCorp Financial and provided professional assistance in the areas of sales, strategic financial planning and investment to her clients.
Her entrepreneurial background included start-up, development, business innovation, structural organization, strategic negotiation and communication.
Hong Phan's well-rounded business experience is knowledge that she leverages to assist Asian business communities in the Houston Metropolitan Area.