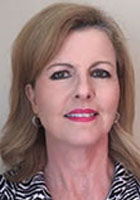 Chris Treleaven
BUSINESS EXPERIENCE:
Chris Treleaven brings to Certified Business Brokers 30 years of experience in developing, implementing and managing marketing communications programs for large and small businesses. She has held positions in advertising and event marketing with Compaq Computer (HP) and BMC Software, served as Membership Sales Director of a fine dining and athletic club, and worked as Marketing Director for a mid-size real estate development and property management company. Recently, through her own consulting business, Chris has partnered with small businesses to create and execute successful marketing and sales programs.
Chris has a Bachelor of Science degree in Advertising from the University of Texas and has spent the majority of her career in Houston, where she grew up.
With her broad range of experience working with businesses of all sizes in multiple industries, and expertise in marketing of products and services, Chris is ideally suited to partner with sellers and buyers alike.
LICENSES:
Texas Real Estate License
Texas State Securities Board Registered Agent