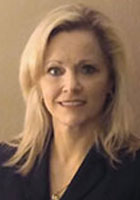 Anita Charpiot
BUSINESS EXPERIENCE:
Anita obtained a Bachelor of Arts (BA) in Finance from the University of Houston, where she graduated at the top of her class, with honors. She started and sold her first business by the age of 21.
She has a diverse background of experience, having worked in many fields such as financial advising , insurance, and real estate to name a few . She is a member of International Business Brokers Association (IBBA) and pursuing the coveted Certified Business Intermediary (CBI) designation. She plans to continue her education by attaining a CFP with concentration on exit strategy.
Her unique people background, coupled with her analytical nature gives her the ability to sell a broad spectrum of businesses in a wide variety of industries.
LICENSES:
Real Estate (NM,TX)
Insurance – Life
Insurance- Property and Casualty